I am DrChrono Level 1 Consultant. I can set up a live demo for you. I will be there when we are doing the live demo or we can do it through a conference call with the walk-though on your computer. During the live demo all your questions will be answered. I can also be your merchant service while you are using DrChrono EHR, EMR, RCM. They are directly endorsed by Apple.
At DrChrono, we believe that the practice of the future starts in the philosophy of the past – where personalized, dedicated, one-on-one care is paramount. Where screen-time is replaced by face-time. And where technology adapts to the provider, not the other way around.
Based in Sunnyvale, California, DrChrono was founded in 2009 by Michael Nusimow and Daniel Kivatinos, two laser-focused innovators who experienced first-hand the frustrations of the current healthcare system when they attempted to help family members through serious diagnoses.
As a result, they became determined to remove the administrative burdens that are draining time, energy, and enthusiasm from the way providers work today, creating a world where every provider and patient can thrive.
Serving tens of thousands of physicians and over 13 million patients, DrChrono was the first EHR to build a native app for the iPad and iPhone. We're the only official Apple Mobility Partner for healthcare, the youngest company to be included in the US Government Precision Medicine Initiative, the #1 EHR as voted by doctors, and the #1 mobile EHR as voted by Black Book. Our products can be completely tailored to any medical practice—small, large, enterprise, or specialty—and are open to third-party innovation via a robust API.
Practice Medicine, Not Administration. Streamline your entire workflow—and get back to what matters most.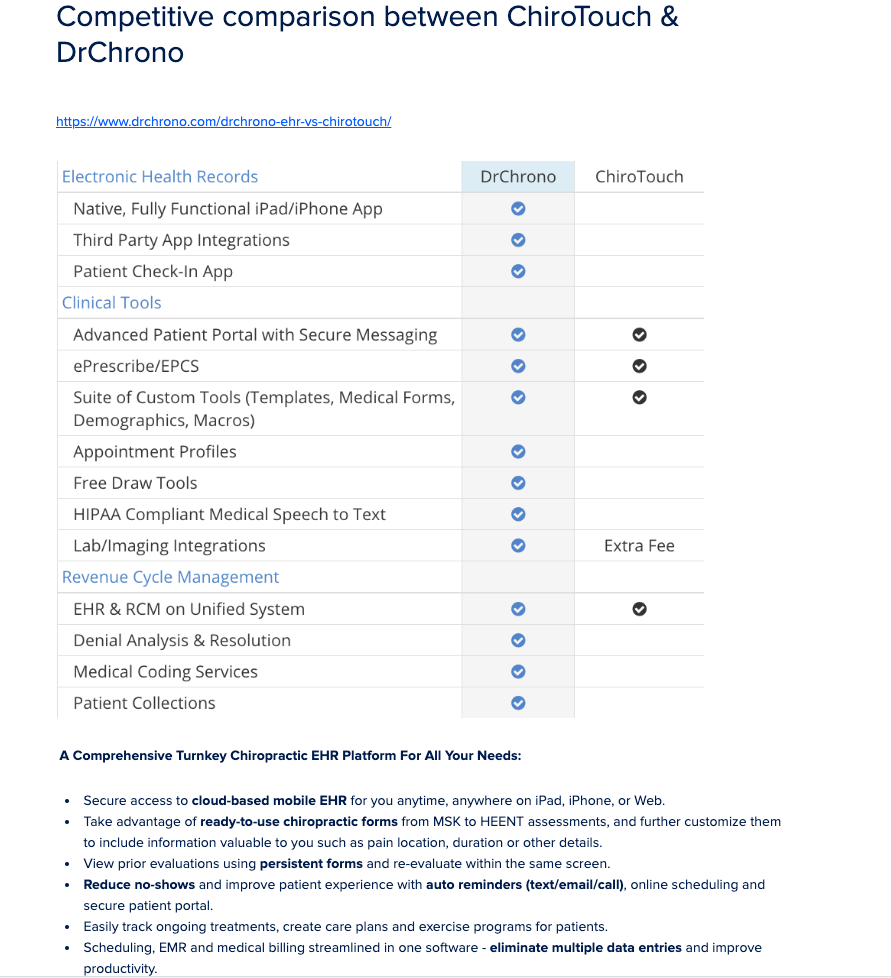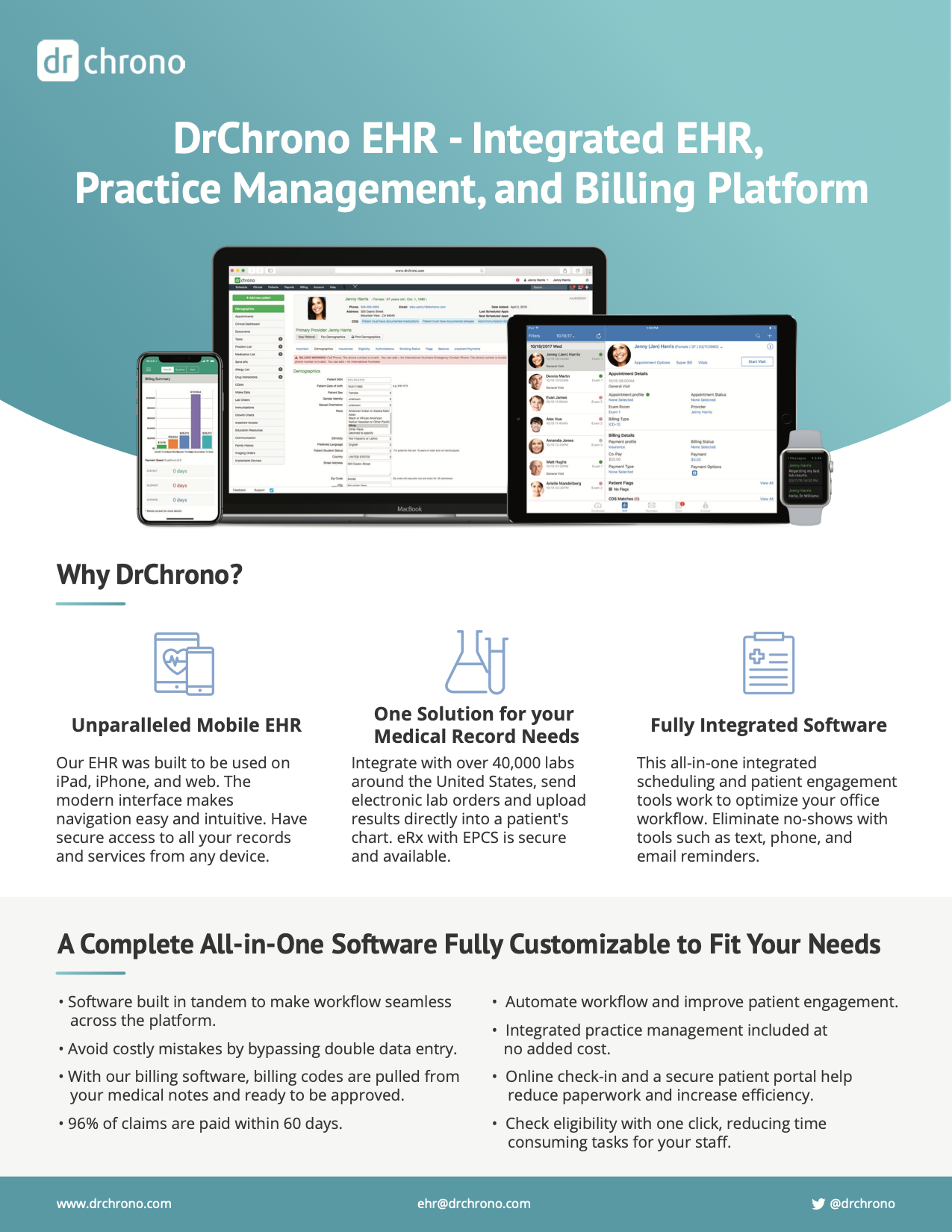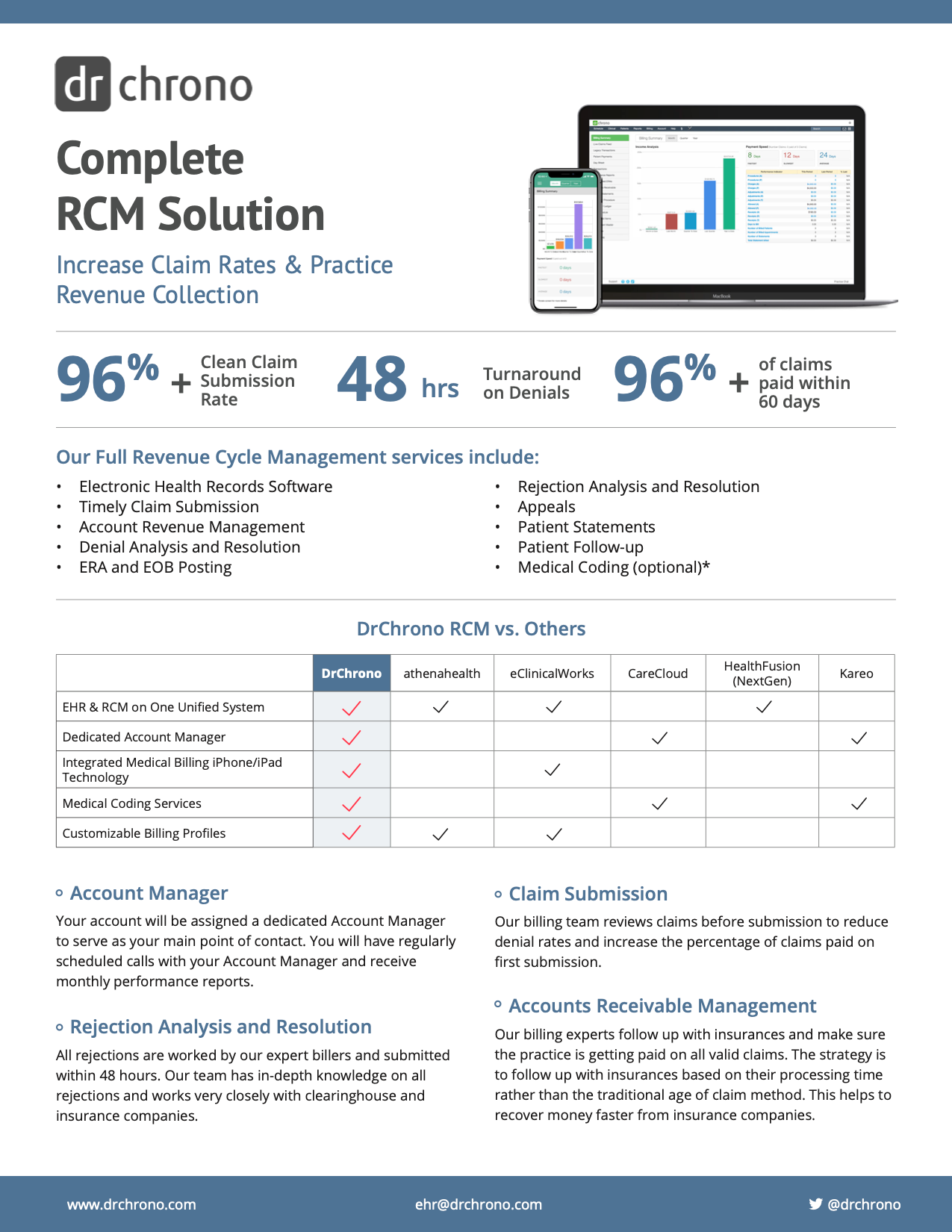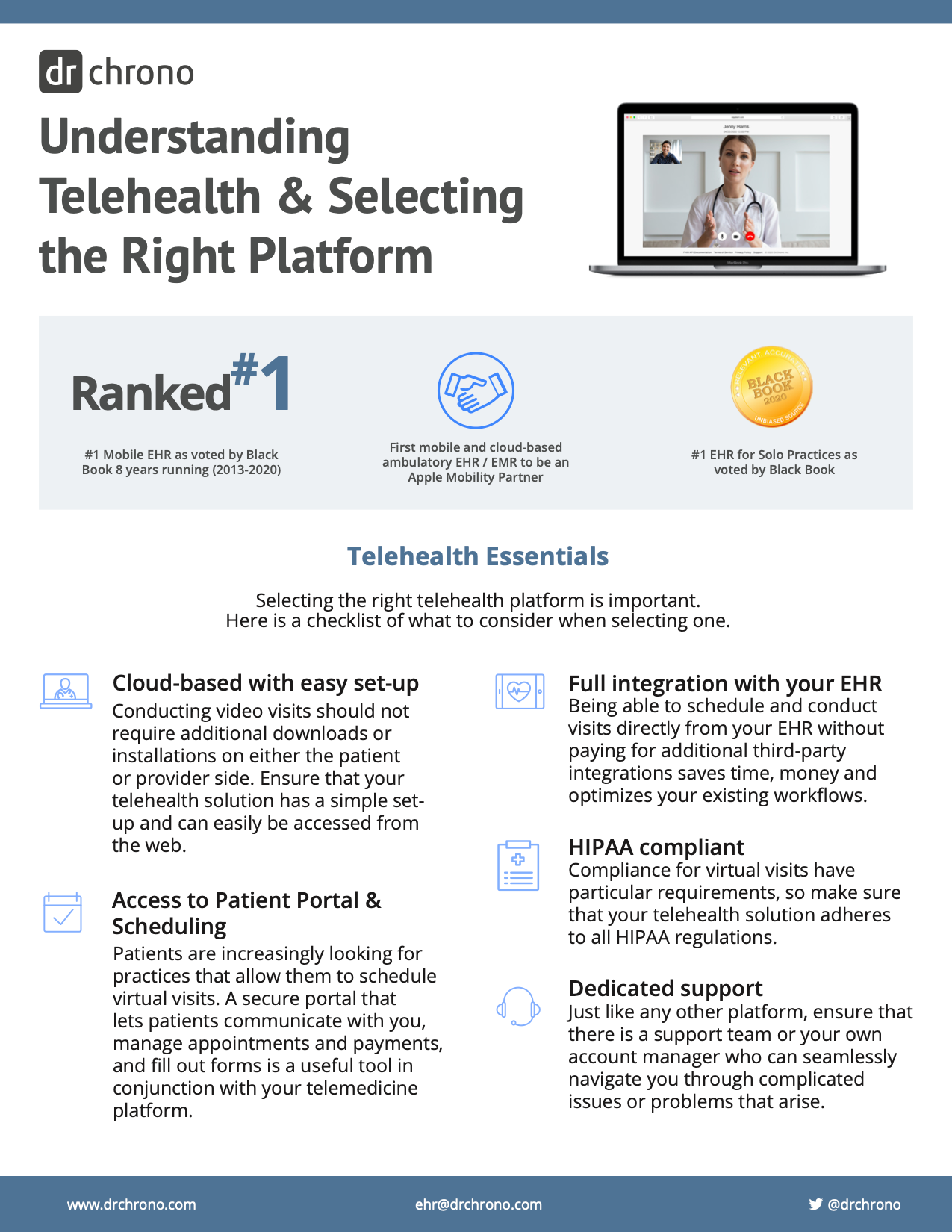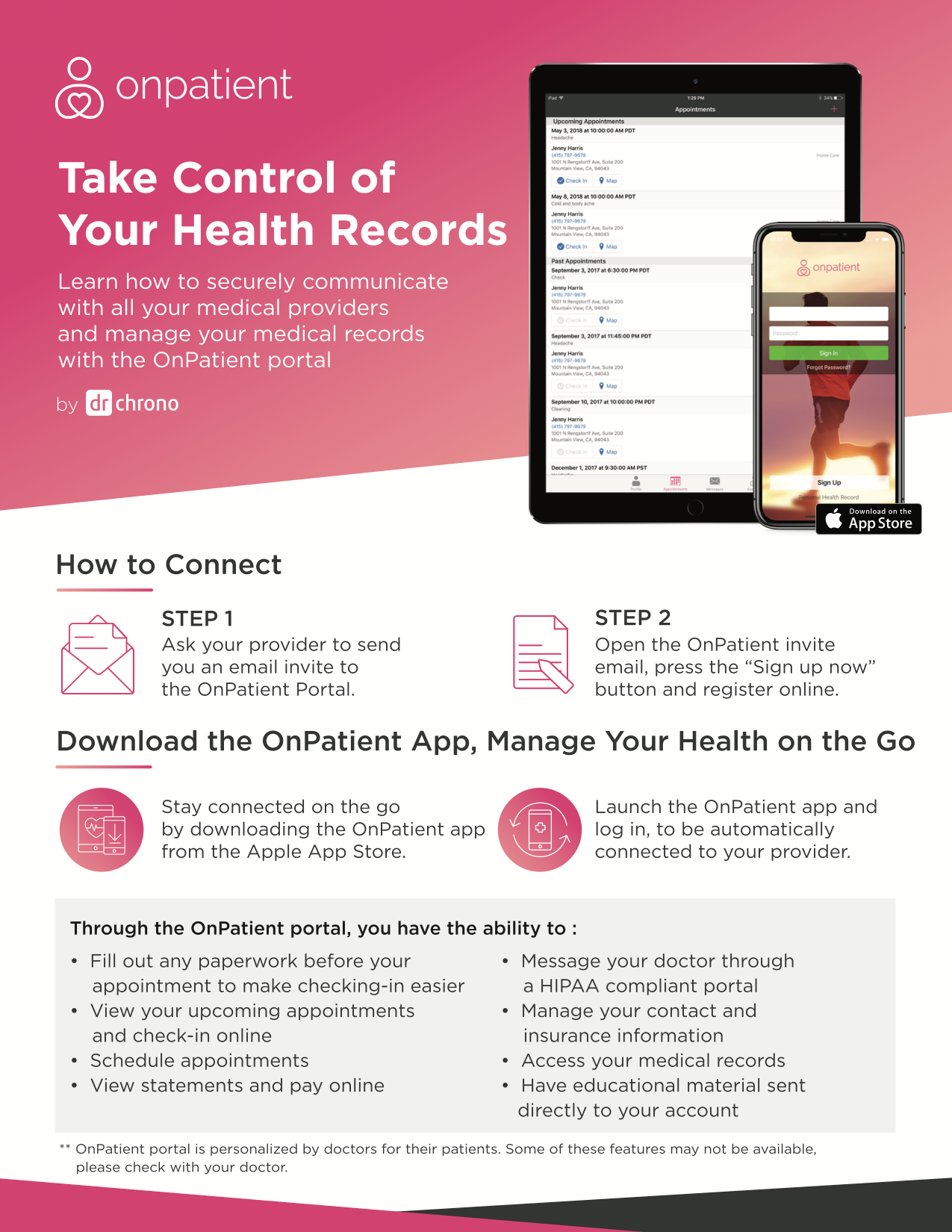 Contact me directly for live demo and any questions you have. I can be reached 9am-9pm Monday-Sunday.



justinkliewer@comcast.net
Questions or Live Demo
Complete the form below and we'll get back with you very soon.